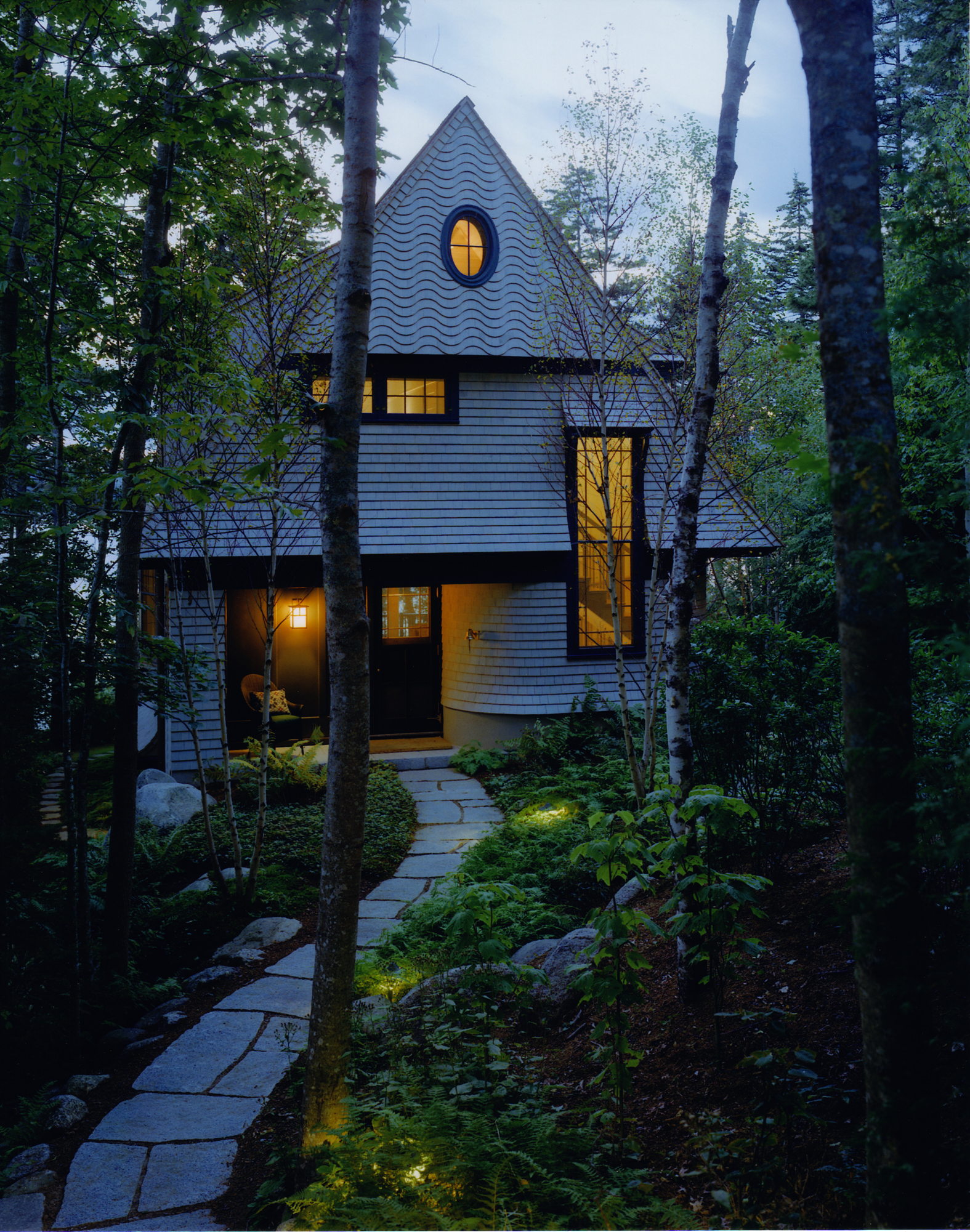 Cottage on Mount Desert
The challenge presented was to transform a small, existing one-story bungalow into a two-story shingle style cottage. Zoning regulations prevented the overall footprint of the building from growing larger than the original house. The concept developed from images of old carriage houses and gardener's cottages that combine diminutive scale and rich details.
The sloping site allowed the cottage to nestle into its surroundings, combining an intimate entry from the arrival side with a taller, more expansive exposure toward the water. Because of the relatively small footprint, the main floor is organized as a series of overlapping areas, allowing each function to borrow a sense of space from the surrounding functions. Great attention was given to the detailing of the house so that it would have the character and charm of a traditional shingle cottage, while satisfying the clients' desire for open spaces, light and views.
General Contractor: Nelson Goodwin
Landscape Design: Landscape Design Associates
Structural Engineer: Becker Structural
Lighting Design: Peter Knuppel
Photography by Brian Vanden Brink