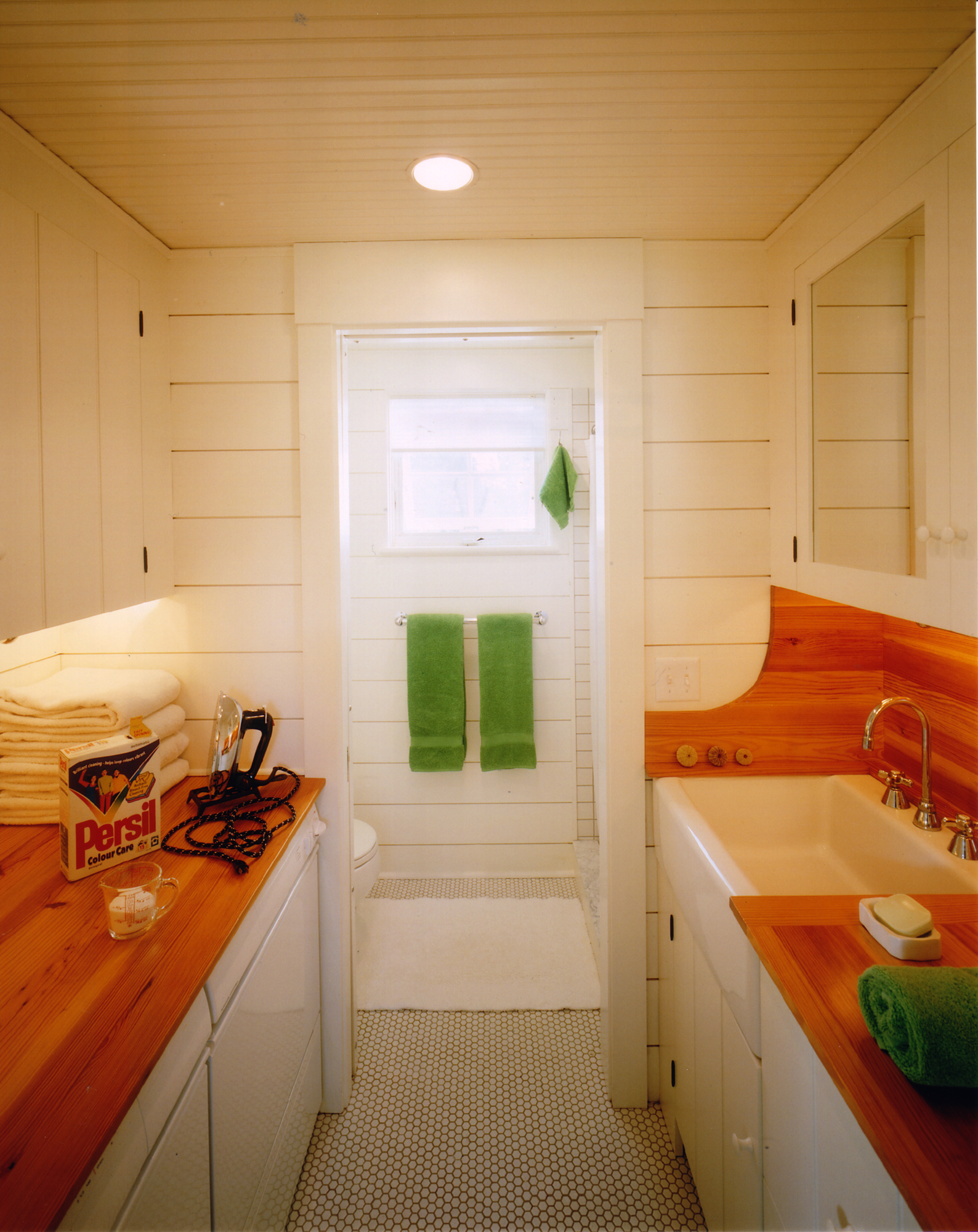 House on Hancock Point
The core of this project is an 1840s Greek Revival cape on a long parcel stretching from the road down to Sullivan Harbor. The front house has been restored to near its original state. The ell, which is substantially rebuilt, contains many of the services for the whole house and continues the Greek Revival style of the front house in a less literal manner. The attached barn, typical for farmhouses of the era, was not present in the original house and is entirely new construction, also in an interpretive Greek Revival style.
The extended procession of rooms allows a range of formal and informal spaces with various views and moods. Modern programmatic requirements are accommodated in spaces that remain in character very close to 19th century rooms.
General Contractor: Dexter Bellows
Structural Engineer: Rockport Post and Beam
Photography by Brian Vanden Brink